We thought it was time for a few little factoids, or "Tahiti-toids" as we like to call them, about the show.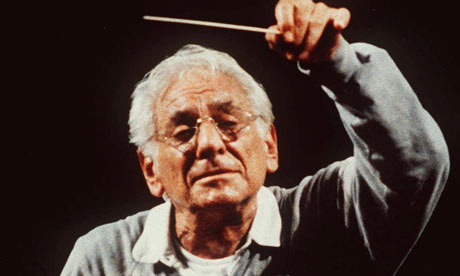 Trouble in Tahiti
is a one-act opera in seven scenes composed by Leonard Bernstein with an English libretto by the composer. The opera received its first performance on 12 June 1952 at Berstein's Festival of the Creative Arts on the campus of
Brandeis
University
in
Waltham, Massachusetts
to an audience of nearly 3,000 people. The work is about 40 minutes long. The NBC Opera Theatre subsequently presented the opera on television in November 1952; a production which marked mezzo-soprano Beverly Wolff's professional debut in the role of Dinah. Wolff later reprised the role in the New York City Opera's first staging of the work in 1958. Bernstein's later opera,
A Quiet Place
(1983), incorporates Trouble in
Tahiti
in the form of an extended flashback, and both versions are regularly performed worldwide.
(Source: Wikipedia)
Premiere: 6/12/1952
Elliot Silverstein
Conductor: Leonard Bernstein
Company:
Brandeis
University
Moods: Comic, Romantic
Subjects: Contemporary, Relationships, Society
Style: Musically, Bernstein indulges in many of the styles he is most recognized for. The heroine's first aria has a wistful melancholy reminiscent of Aaron Copland's earlier vernacular works and of Bernstein's later writing in West Side Story, while the jazzy interludes harken back to the score Bernstein wrote for On the Town.
Vernacular:
Bernstein tried to make his opera as real as possible. He wanted everything about it to be believable. He even went to great lengths to write in language that would be heard in everyday speech during that time. "All the music [in Trouble in
Tahiti
] derives from American vernacular roots, as do the words. And the words are very carefully set so that they will sound in the American cadence and with the American kind of syncopated, almost slurred quality".
Inspiration: While it was rumoured that the troubled young couple was based on Leonard Bernstein himself and his new bride, Felicia Monealegre, there is another, perhaps more plausible, theory that the story is based on the relationship of Bernstein's own mother and father.
Do you know any interesting facts about Bernstein or Trouble in Tahiti? If so, we'd love for you to let us know! Simply leave a comment below!